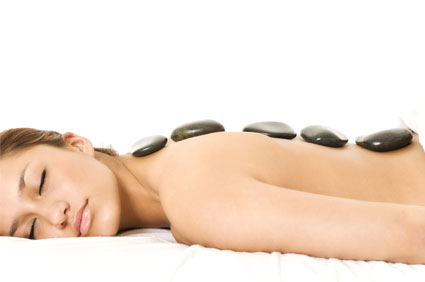 What is therapeutic massage?
Our Therapeutic Massage is a combination of hot and cold stones, deep tissue, Swedish and aromatherapy techniques tailored to suit you.
---
How can therapeutic massage help me?
Many of our clients have regular physiotherapy and have found that having therapeutic massage helps to promote quicker recovery and relaxes the body from the intensity of physiotherapy treatment.
Our therapeutic massage is known to help alleviate pain and stress as well as aiding recovery from injury and illness, including:
Chronic pain, arthritis, stiff back, neck and shoulder, osteoarthritis pain, fibromyalgia, muscle tension or spasm
Alleviation of swelling, promoting freedom and flexibility in joints, recovery from injuries (e.g. whiplash, falls, sports injury)
Repetitive strain injury, such as carpal tunnel syndrome, postural problems
Increasing lymph function, releasing toxins
Complementary treatment of other disorders including MS, insomnia and depression
---
Why do you use stones?
Depending on your therapeutic needs we use either hot or cold stones or no stones at all:
Cold stones are effective for helping to heal and relax pain or spasms deep in your muscle tissue
Hot stones are relaxing and healing: they are used more often to support physiotherapy
Aromatherapy massage without stones is also offered where (even) gentler treatment is required.
Please contact us to book an appointment for your therapeutic massage.
Details of our clinics are provided on our Contact page.