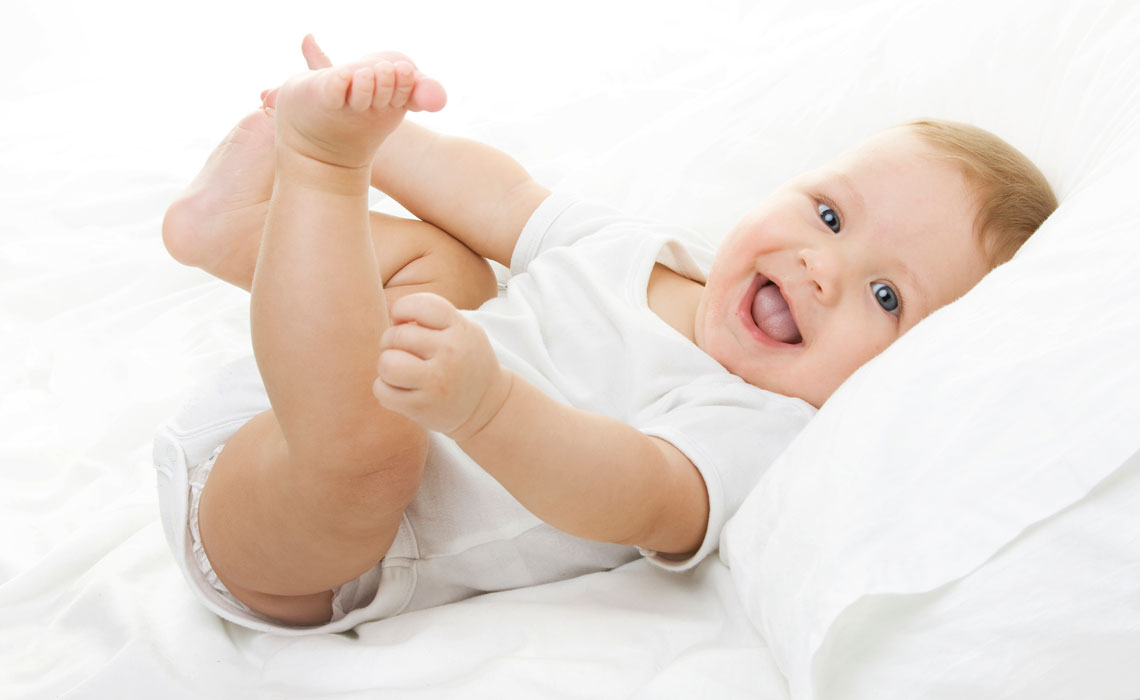 I am pregnant. How does Reflexology help?
Reflexology is highly effective at maintaining a natural balance for the pregnant mother. The aim is to keep a natural equilibrium in a rapidly changing body. It works by harmonising the whole person, and optimising the woman's health both before and during conception and pregnancy
---
What makes reflexology during pregnancy such a good idea?
Our aim at the nmf clinic is to use natural reflexology treatments to resolve any physical or emotional issues so that you can fully engage with the joy of your pregnancy.
Almost all of our clients initially looked for reflexology treatment because they are experiencing physical symptoms that they wish to resolve. That means we treat people at all stages of their life. Pregnancy is special, however, because it is more than a process of change and growth – it's also a time of celebration. Physical symptoms can get in the way of that special feeling and lead to further anxiety and concern about the birth.
Our approach at the nmf clinic is to work with you on a week by week basis to identify and resolve the issues that your body is dealing with. We take an holistic approach and look at your lifestyle and health history. Our initial treatments gently explore the way your feet reflect your current health and changing physiology.
As your treatments continue, we review the way you feel and the progress your body is making and seek to restore balance by calming or stimulating areas of your body through the use of massage and pressure points.
---
Should I continue reflexology treatments after the birth?
We think the answer is yes. After the birth, our post-partum treatments are a vitally important way of nurturing you during the demanding early months of motherhood when you may continue to experience a range of hormonal, physical and emotional changes.
Our post-natal treatments will focus on your endocrine system and reproductive reflex points to help support you as your menstrual cycle returns to normal.
There is also significant research that has shown that reflexology is helpful for maintaining or increasing milk supply as well as helping with postnatal depression and general anxiety reduction.
We will encourage you to bring your baby along to appointments for you to nurse and hold during treatment.
---
What issues can Reflexology address?
Reflexology treatments are known to alleviate many conditions relating to pregnancy including:
Anxiety and stress
Hormonal imbalance: morning sickness, mood swings, headaches, fatigue, skin breakouts
Muscular/skeletal pain: SPD (symphysis pubis dysfunction/pubic pain), aches, pains, sciatica, groin/ligament pain, pelvic arthropathy
Digestion/circulation issues: heartburn, constipation, oedema (fluid retention), Raynaud's Syndrome, Hughes Syndrome
As a natural and non-invasive treatment, reflexology helps to restore balance, not to unnaturally force things happen. In respect of your pregnancy, this means that our treatments will help you to prepare for natural birth and recover from the birth itself.
Preparation for birth: vaginal birth, breech position, assistance where delayed labour becomes as issue, pain management
Post partum: post natal depression, lactation/mastitis, back pain, libido, anxiety, c-section scar tissue and adhesions
---
How do I choose a reflexologist for maternity treatment?
This is an important time in your life and a lot is going on in your body and indeed your mind as you prepare for the new arrival to your family. You'll want to be certain that you are putting your feet and your wellbeing in safe hands.
If you are looking for reflexology in Kent, the first step is to make an appointment for an initial consultation with Liat D'Elia. At the nmf clinic, we want you to be confident that you have made the right choice. Our approach for all new maternity clients is to have a detailed consultation about your health and your pregnancy (including your birth plans) and any other issues or symptoms that you are experiencing.
We are trained by midwifery experts to apply reflexology treatments to properly support women throughout their pregnancy. This is your time to ask questions about us and our reflexology treatments so that you can be sure we address the issues that matter to you during the consultation and subsequent treatment.
---
What can I expect during my treatment?
Our reflexology sessions are tailored to your individual needs. This is a hands-on treatment and you will have our full attention during your appointments.
We maintain detailed notes following every treatment so that we can carefully monitor physical and emotional changes as they occur, week by week, during and after your pregnancy.
During maternity treatment, we will focus on helping you to achieve a calm, positive perspective on your pregnancy and birth. Following the arrival of your baby, we will continue to nurture you and your body with reflexology treatment focused on restoring you to a healthy hormonal balance.
We look forward to supporting you on your journey. Please contact us to arrange an initial consultation.
Details of our clinics are provided on our Contact page.